After logging into your Lyssn account, select the
Provider
tile.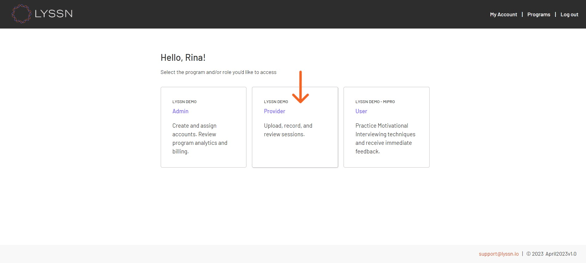 Click on My Supervisees in the upper left corner of the screen.
Within the list of supervisees on the left, click on the name of the supervisee whose session you would like to review.

Once you've selected the name of your supervisee, you will be able to see a list of their clients. Select the client for which you'd like to review a session, and then select the orange down arrow to expand the client sessions. View a session or session report by clicking the orange View button.